Alizé Red Passion's Operation Redhead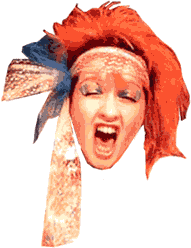 Is it true what they say about redheads? That they're sexier, funnier, more daring, passionate and independent? Doesn't every young woman secretly desire the instantaneous infusion of confidence and masculine attention that "going red" can give?
Well, we at Cataldi PR think so! We also believed that the mystique of "going red," and the many celebrities who were making the change in 2000, would make this an ideal launch platform for Alizé Red Passion, the new red-hued cognac, passion fruit and cranberry beverage from Kobrand Importers.
Seeing Red & Stars All Over
The multi-layered publicity, sweepstakes and sales promotion we created came with a catchy name: Alizé Operation Redhead. The crux of the program: to transform hundreds of women from coast to coast into sultry redheads, en masse and on a single day.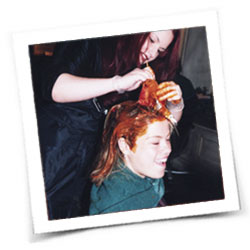 To do this in a way that would maximize media exposure, we first gathered together a board of celebrity advisors, an eclectic list of redheads from the worlds of music, fashion and film, including Kate Pierson (B-52s), Cyndi Lauper, Shirley Manson (Garbage), Nicole Miller, Betsy Johnson, Tina "Gilligan's Ginger" Louise, Ann Magnuson and Tiffany. This "Redhead Advisory Board" offered humorous advice on what the soon to be redheads should expect when they made their transformation (mainly more aggressive come-ons!), information that was gathered into Alizé's Little Red Book. They were also surveyed on who was their own favorite all-time redhead. (Lucille Ball, of course!)
Additionally, we partnered with Manic Panic. This outrageous cosmetic company which supplies the bold colors worn by rockers like Lauper and Pierson created a new, custom shade that matched the beverage. The new product, Alizé Red Passion, was used to transform our winners and became a permanent fixture in the Manic Panic line.
The national sweepstakes was promoted via 50,000 entry forms, including an offbeat seven-question survey about the allure of redheads. These were distributed in bars, restaurants, dance clubs, liquor stores and 250 department stores and boutiques that carried Manic Panic products.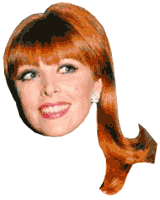 More than 350 broadcast and print outlets carried stories about the launch of the offbeat promotion, along with the results of our celebrity poll and their humorous advice to new redheads. Placements included USA Today, The New York Times, The Los Angeles Times, Jane Magazine, Mademoiselle and the Howard Stern Show. Guerilla marketing initiatives in Miami, Chicago, Atlanta, Philadelphia and Dallas brought eye-catching trios of redheaded models to TV and radio stations, downtown business areas and nightspots to gain more media and entries.
Bringing In A Redheaded Bomber
The B-52s' bee-hived redhead Kate Pierson was utilized as spokesperson for press and promotional activities in Los Angeles and New York. She hosted parties at local hotspots such as LA's Club 360 and NYC's Beauty Bar. Kate also captured valuable exposure on 25 television outlets including Good Day New York, Good Day LA, Fox News, E!, Comedy Central's The Man Show and WABC-TV's Eyewitness News.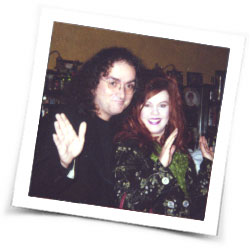 Operation Redhead was also a key component of Alize's on-premise efforts, a centerpiece of more than 150 bar night events executed by their sales force which helped break the new brand in scores of prestigious new accounts.
The yearlong program culminated with the mass redhead transformation. In New York City, 40 local winners were given new "dos" during a media event at the Elizabeth Arden Red Door Salon. The transformees were not only given complimentary colorings and hair styles, but on-the-spot advise from attending celeb advisors: actresses Ann Magnuson and Tina Louise, supermodel Tara Shannon and rapper Charli Baltimore. The 250 winners outside New York were sent packages containing Manic Panic's Red Passion hair dye, Alize's Little Red Book and a $100 gift certificate to cover the cost of a transformation by their own stylist. The visual nature of this event garnered a media bonanza, from a feature in the "Sunday Style" section of the New York Times to Entertainment Tonight.
Op Red Reduxed
The initial promotion was such a success that the makers of Alizé asked us to launch a second sweepstakes in 2001: Alizé Operation Redhead II. For our second-annual redhead rampage, we enlisted 80s teen diva Tiffany as our prime spokesperson for media and mini-concerts at clubs and college campuses in 20 cities. This time around our celeb advisors included men, like Puff Daddy and Boy George, who weighed in on the allure of redheads. We again worked with Manic Panic to create a new Alizé-branded item, Alizé Make Love Not War Body Paint, which was released commercially and publicized nationally. The custom product also served as the centerpiece for 150 body-painting parties at nightclubs and bars across the nation.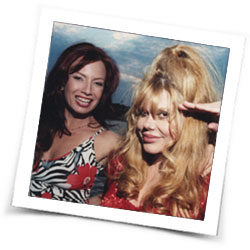 Operation Redhead II culminated with a Hudson River boat party for the 40 transformed NYC-area winners and 250 press and VIPs, co-hosted by redhead actress Traci Lords and the inimitable Charo! For 2002–2003, Cataldi PR is working to truly take Alizé Operation Redhead on the road – with an old army truck that has been turned into a rolling beauty salon!
The multi-year effort played a major role in helping Alizé Red Passion double sales projections. The program also won Kobrand and Cataldi PR many honors, including Guerilla Marketers of the Year from Brandweek. The "noise" from the program also helped spike the sales of existing the original Alizé brand, Alizé Gold, and set the stage for its newest line-extension, Alizé Wild Passion.