About Cataldi Public Relations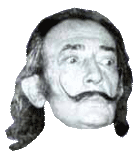 Since 1988, Cataldi Public Relations, Inc. has created award-winning publicity, promotions, communications and guerilla marketing campaigns for some of the world's best-known consumer products, media and entertainment concerns, including AMC, HBO, Sony Pictures, American Express, Tanqueray Gin, Dewar's White Label, Alizé, Weider Publishing and The National Audubon Society.
Led by Sal Cataldi, a former managing executive at Shandwick PLC, the world's largest PR agency, Cataldi Public Relations is well known for its relentless devotion to creativity, fierce hatred of run-of-the-mill thinking, and the ability to seamlessly execute the most demanding, time-pressured assignments.
Cataldi PR prides itself on taking imaginative and sometimes downright offbeat conceptual approaches: brand-defining, personality-building strategies that capture the imagination of the public and the media, while delivering maximum impact on minimum investment.

The agency's out-of-the-box strategies have garnered many honors for the firm and its clients, including GUERILLA MARKETERS OF THE YEAR from Brandweek, the nation's leading publication dedicated to marketing, for Alizé' "Operation Redhead." This integrated campaign brought together an eclectic mix of celebrity redheads such as Tina Louise of "Gilligan's Island" fame, 80s pop diva Cyndi Lauper, fashion designer Betsy Johnson and thousands of wannabe redheads across America to promote "Red Passion," a new cranberry liqueur.
Cataldi PR's track-record of delivering fresh ideas and excellent results has led to exceptionally long-standing relationships with its clients - several of whom have remained with the agency since its inception.