Tanqueray Rock-N-Roll Trivia Tour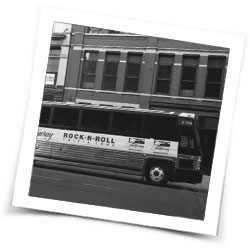 The importers of Tanqueray Gin wanted to make trend-generating Los Angeles the focus of a new campaign to heighten the profile of their brand with young adults. To achieve this, they turned to Cataldi PR to develop an unusual special event with entertainment industry cache, one that would communicate the new brand personality via massive publicity in one of nation's most media-saturated markets.
Our solution married one of the core passions of the target demographic with one of Tinsel Town's quintessential activities – bus tours to the stars' homes. The result: the Tanqueray LA Rock-N-Roll Trivia Tour. This two-part program was designed to garner attention for the brand by being the first to uncover the incredible wealth of weird, unknown "rock-n-roll landmarks" where rock history happened in LA.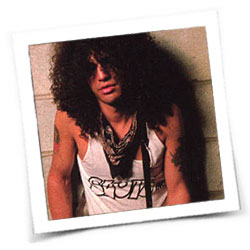 The program's centerpiece was an eight-page map/guide featuring 60 offbeat sites where famous and not-so-famous stars of rock's four decades lived, wrote tunes, rehearsed, recorded, went to school, posed for album cover photos, threw TVs out of windows, etc. The list included everything from the apartments where artists like Richard Berry and Mars Bonfire wrote their respective rock anthems ("Louie, Louie" and "Born To Be Wild") to the Centerfold Newsstand on Fairfax (where Slash of Guns-n-Roses worked before stardom called), from the Handy J Car Wash (where Tom Petty filmed his "Freefalling" video) to the Hollywood home featured on the cover of Jackson Browne's album, "Late for the Sky." Cataldi PR researched, wrote and designed the map/guide in partnership with local LA music historian, Art Fein.
More than 150,000 of the maps were produced. They were distributed free in nightclubs, record shops, hotels and via publicity to 25,000 individuals into our PO box for a free copy. The Tanqueray Map was also used as an advertorial in Rolling Stone and LA Weekly.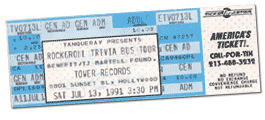 The map also served to promote the second part of our program, a series of six two-hour bus tours (all sell-outs) to benefit the T.J. Martell Foundation, a favorite music industry charity. The tours were led by author Fein and some LA rock notables, including Jim Messina (Loggins & Messina and Poco) and Randy California (Spirit). CPR also created and sold commemorative tour t-shirts to benefit the charity. To pre-promote the tour, we arranged ticket giveaway promotions with several of LA's leading radio stations.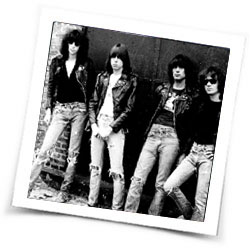 The print and broadcast results of this campaign were impressive, generating 150 million impressions worldwide. Broadcast pieces appeared on five local TV stations and numerous national outlets, including CNN, MTV and E!. Extensive feature articles also appeared in USA Today, The Los Angeles Times, Reuters, AP, Los Angeles Magazine and LA Weekly. Publicity about the free map appeared in the travel sections of many top dailies, including the Chicago Tribune, the Washington Post and the New York Times and generated requests for the map in places as far away as England and Japan.
Based on the results of the program, CPR executed a similar event in New York that also netted excellent media results, including a cover story in The New York Times.