Agency Philosophy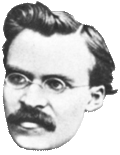 In the world of publicity and marketing, there is nothing more hopelessly endangered than the fresh idea...
An idea that is strategic enough to crystallize and communicate the soul of a brand in an instant
An idea that ignites the imagination, emotion and allegiance of the message-battered consumer
An idea so compelling that it sparks not only the grudging but involved interest of the jaded, overworked media to produce a blitz of spirited coverage of your brand
An idea that can make consumers rise - with open wallet and the power of positive word-of-mouth - to further your commercial crusade, often just for the fun and personality it projects about the brand and maybe even the people behind it
A fresh idea makes all the difference. It "emotionalizes" your brand to create the human connection, the commercial pheromone, that lies at the foundation of all press coverage and brand loyalty. Not to be undervalued is what a fresh idea gives agencies and clients: something interesting and fun to work on through the high-pressured weeks and months it takes to bring branding campaigns to full-flight.
The best "big ideas" are big only in the way they capture the spirit of the brand to help us reach our target demographic and business objectives. The best ideas can generate a big bang with minimum expenditure of dollars and people-hours. They also have very large wingspans - a message that can extend and power a broad range of marketing initiatives, from trade media and sales promotion to the Internet.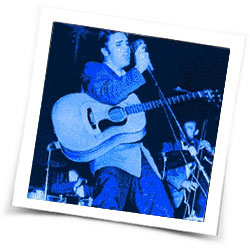 Cataldi Public Relations is just one of many agencies that can be proud of the list of big names we have worked with in our 12-year history. But unlike many, we can lay claim to the fact that we keep clients for a very long time - 8, 10, 12 years - in an era when the six-month project qualifies as a long-term relationship!
What lies at the heart of our success, the reason you should consider working with us, are our inventive ideas and way we carefully shepherd them to successful completion, in the most cost- and time-effective manner.
We hope this provides a clear, inspiring and entertaining look at the kind of business and personal resources we put to work for your brand.
Sal Cataldi
President & Creative Director
Cataldi Public Relations, Inc.